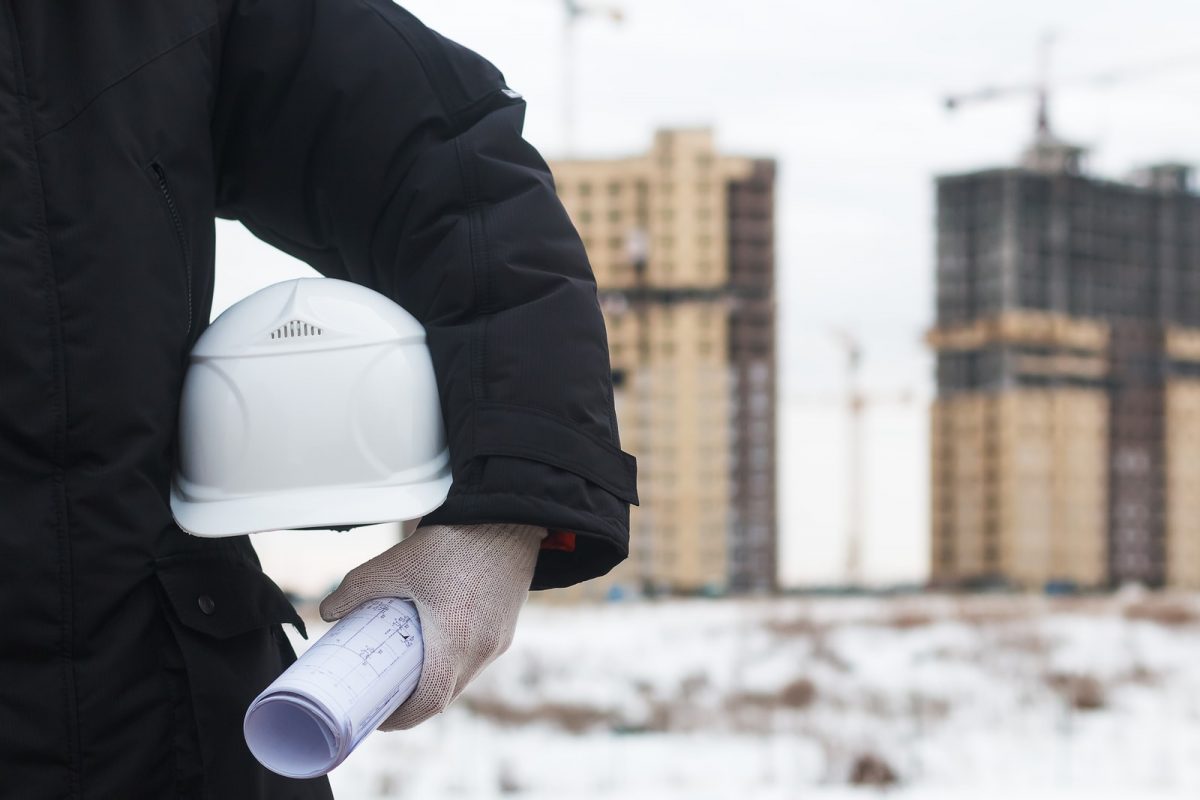 With winter coming, things can get especially hazardous on the job. It is important for construction operations and contractors to stay vigilant and aware, as there are ways to stay safe while working in the cold. Know about the hazards that winter weather brings and what you can do about them.
Work doesn't stop, even if it's cold. Why should you? Here's a list of some simple safety tips that'll help keep your workers safe, via ConstructConnect and the Occupational Safety and Health Administration (OSHA).
Stay Safe on Snow and Ice
OSHA advises that ice and snow should be cleared of any surfaces where there might be someone walking. This should be done as quickly as possible after a winter storm. If you can't clear the ice, you have to be trained to walk through it. This can be done with good shoes that have decent traction and insulation (insulated, water-resistant or rubber-over with rubber treads). Next, tread lightly. Take short steps and walk at a slow pace so you have the opportunity to react if need be.
Prevent Falls When Removing Snow from Elevated Surfaces
OSHA has a couple of pages dedicated to guiding employers on how to prevent injuries and fatalities. When working on areas that are elevated, such as a roof, it's important to be aware of your surroundings. Prep yourself for a safe snow removal. Make sure that ladders are being used properly, fall protection and training is provided, caution is used near power lines and don't be exposed to extreme temperatures.
Inspect and Clear Sites
When winter weather comes, it's important to check your site for any potential discrepancies that can hinder your work. This includes things like downed power lines, trees and piled high snow. Salt or sand can be used to melt icy patches and will overall improve traction for your employees. If an area can't be cleared, mark it plainly for everyone to see. Move slow and take short steps, especially when dealing with ice. And if you can, break off any icicles hanging around.
Watch the Weather
If there's a storm out, keep an eye on it. You don't want your workers to get caught on a job site in the middle of a winter storm. A blizzard can leave your team stranded quick without warning. Make sure your team is prepared, and don't be afraid to call off a day of work if your team would be in jeopardy.
Provide a Heated Break Area
Workers expend energy and warmth in the cold. Give them a place to rejuvenate. A heated trailer will be great for your workers who need breaks. And when people come in to take breaks, you should use that time to check them for any physical ailments; fatigue, frostbite or hypothermia are three of the biggest risks when working outdoors in the winter. Also make sure your area is properly vented when using portable heaters. Those things can build up carbon monoxide. Other things to do for winter construction safety include proper equipment and gear, warm up equipment and tools. Make sure you also provide emergency kits in every work vehicle.
No matter when or where you're working, it is always imperative to have a Construction Insurance policy in place to protect your team and yourself from on-the-job liabilities. Contact your construction insurance agent today for more information about how your operation's unique risks can be covered.
About ISU / The Olson Duncan Agency
At ISU – The Olson Duncan Agency, our goal is to provide clients with a total solution, not just a quote or a contract. We provide businesses and individuals with insurance and risk management solutions, and we aim to provide real value and build trustworthy, long-term relationships with our clients. To learn more about our services, give us a call today at (310) 373-6441 to speak with one of our professionals.